Tags:

bukkake

,

corruption

,

creampie

,

fantasy

,

female protagonist

,

group sex

,

Lesbian

,

monster

,

Sex Toys

,

tentacles

,

titfuck

,

voyeurism

,

yeehaw games

File size:1490 Mb

Pages:0Views: 1717

Posted by:

admin




Updated: 2020-08-21
Censored: No
Version: 1.3
Language: English
Overview:
A young mage from a noble family arrives at a distant castle to find it ruined and her sister missing. Will she able to recover lost monster girls and restore the peace with their power? What price will she have to pay?
changelog 1.3:
H content
The update brings 2 new H events with 2 options each. You can get the first pair from new common enemies – Anubis girls who roam in the tropical forest on Ikko island. The second pair of scenes feature the new boss – Pharaoh Ife with a bit of maniacal lewd ideas. She's in the same zone.
New features and activities
The kitsune quest's ending is ready. Help Ayane with all the preparations and see how this mini-story will end. You will get an alternative look for the Miko dress and another pack of kitsune-flavored cutscenes.
The first puzzle is ready is based on the pipe-turning, where you'll need to connect two exit points with different kinds of pieces.
The second puzzle features a QTE minigame. It's not hard to complete and will serve as a feedback test for players since I plan to use this module for a greater variety of minigames in future updates and projects. You can use either mouse/touchpad or keyboard arrows to select the runes appearing on the obelisk. Getting the right glyph will allow you to move further and picking the wrong one will reduce the timer you have for the current round.
I gathered a lot of feedback concerning the ambiance sounds and the dedicated control option for them. Most of the players want to see it, and I will implement this feature in v.1.3.5.
Small fixes and improvements
Fixed a desync between Ada's emotion and dress layers after the miniscene in the kitsune temple.
Added the second part of reactions to Ada being naked. It's mainly focused on the castle grounds.
Fixed music not playing after loading a saved game in the new mountain zone.
Fixed Wisdom and Balance skill. Now it adds the correct amount of bonus stats.
Fixed the healing statues. Some of them weren't blinking with the orb, and players didn't think they could activate them. Now all healing shrines should have their animations on at all times.
Stay tuned for news and upcoming monster girl poll! As always, if you don't like something about the game – tell me and if you like Yorna – tell your friends ^^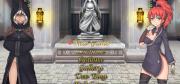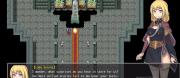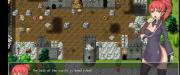 [Write if you have questions]