Tags:

adeptus steve

,

adv

,

all sex

,

Anal Sex

,

big boobs

,

blowjob

,

deepthroat

,

erotic adventure

,

fantasy

,

Lesbian

,

masturbation

,

monster

,

Romantic

,

rough sex

,

sexy girl

,

tanned skin

,

tits fuck

,

Unity-3D

,

vagianl sex

,

vanilla

File size:3100 Mb

Pages:0Views: 18197

Posted by:

admin




Date: 2019-05-03
Version: Build 2019.05.03
Language: English
OS: Win x64
Description:
Play as one of many possible characters, female, male*, or creature* and fight and fuck your way through a wild experience.
Our story plays on a small and rather unknown planet called K'apal. Only few civilized humans have ever ventured here, some miners guilds to claim the precious rare minerals that can be found here, scientists studying the natives and the flora and fauna. And also raiders and poachers trying to make a fortune selling rare creatures to rich and eccentric collectors and off-world beast arenas.
*coming later once funding allows for development​
Overview:
We live in a mad universe…
indescribably vast…
full of wonders…
and terrors.
And amidst all the chaos, sometimes things even turn out..
sexy!
Sex-parings and fetishes the game is currently planned to cover will include:
M/F – very vanilla, a guy and a girl. I want to include very different types of humans so that almost every finds something they enjoy the most. Also threesomes of MMF or FFM.
F/F – we all like lesbian action, thats a no-brainer 😉
F/Beast – Here I have already 3 creatures implemented: a goatman, an anthro panther and an anthro wolf. Also a regular horse and some canine (dog, wolf or coyote) are planned.
Build 2019.05.03 #4
Here is a quick release notes about whats new:
New movement system, much more responsive, characters can now climb obstacles
Refactored flight system, new smoother animations, new features such as barrel rolls, simplified starting (by holding space), overall improved feel. You can now also look around while flying by holding RMB.
New fluid-on-skin system using a completely different technology, let us know how you like it.
Characters can now get wet when stepping into water.
Feature to spawn/despawn characters (start by entering the airship and interacting)
New Character: Chakkar, a tigerman and great warrior of the Kerpali tribe. (pic related, shares all anims of Kral, also currently his voice lines)
New Character: Ancient Goatman, the crazy old elder shaman of the Kerpali tribe. (shares all anims with goatman , also currently his voice lines )
We upgraded to UE4.22 so lighting has been overhauled in certain regions, let us know if you find any issues regarding lighting.
Added some new environmental effects to the level like fog, leaves in the wind, fireflies, and more)
Shey now has Voice Acting
Added a total of about 80 new animations with these pairings:
Maya X Max X Shey double boobjob
Max X Shey Boobjob
Djablo X Shey Blowjobs, doggy
Bol X Shey Blowjob, Plank, Sixtynine, Standing
Minotaur X Shey (lots of anims here)
Kral X Maya X Rawn DoubleBlowjob, DoubleCowgirl
Kral X Shey (lots of anims here)
Sethro X Zuri (lots of anims here)
Rawn X Zuri (lots of anims here)
Maya X Sethro full blowjob sequence
Shey X All Human Males gangbang
Shey X Bol X Yason doggy/bj , cowgirl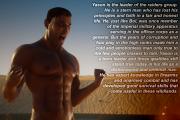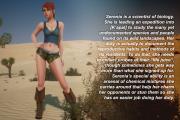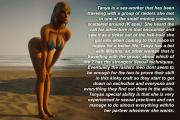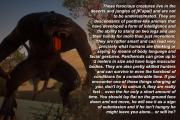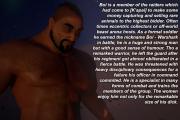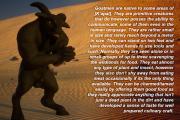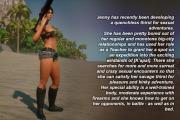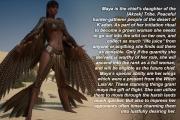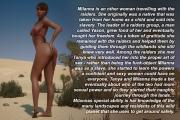 [Write if you have questions]