Tags:

2d porn game

,

2DCG

,

adventure

,

Big ass

,

Big Tits

,

blowjob

,

boobsgames

,

combat

,

fantasy

,

futanari

,

male protagonist

,

monster girl

,

rpgm

,

sex game

,

transgender

,

turn based combat

File size:408 Mb

Pages:0Views: 6394

Posted by:

admin




Updated: 2019-06-01
Censorship: No
Version: 0.332
OS: Windows
Language: English
Overview:
Krowly always wanted to learn magic, hunt for monster girls, and most of all, get laid. Help guide Krowley in fulfilling his dreams!
version 0.332
What's new:
Gardening system. Gathering plants in the wild you have a chance to get specific seeds. Those seed could be planted on the field near Krowly's house.
When you work on the field and watering the plants it's growing. And after 4 days you will get a full grown plant with 100% chance to get the ingredient.
Fixes:
A bug with how the bed in Krowly's house was changing the time of the day. Now it's fixed, but it looks like for a long time it was a source of strange bugs and funny situation.
Futa elves are now respawning properly.
Text fixes.
New pictures:
Carla paizuri (+2 variants)
Carla covered in cum (+topless variant)
Astra handjob (+2 variants)
Jenna blowjob (+8 variants)
Jill anal scene (+1 variant)
Updated pictures:
A varaint of the Eric+Jaina illustration without Krowly
Small fixes of the most of Astra's illustrations
New scenes:
Carla paizuri
Astra handjob
Jenna blowjob
Jill anal scene (this scene has several additional lines in dialogues, depending on what Krowly already achived)
Jaina training Eric
Small things:
A few more text lines for the futa elves quest and boob potion.
Change of the pixelart animation with Sebastian.
When Krowly will work on the field, he will notice his big boobs, if he has them.
Some more NPC reactions on naked Krowly.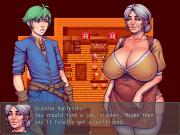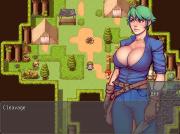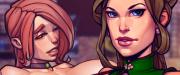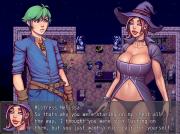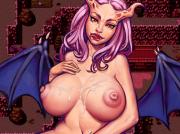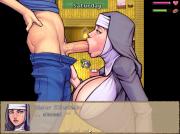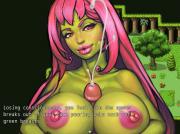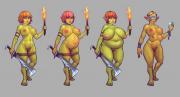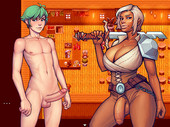 [Write if you have questions]