Tags:

2d porn game

,

ahegao

,

all sex

,

Anal Sex

,

Big ass

,

Big Tits

,

creampie

,

fantasy

,

hardcore

,

Harem

,

huge breasts

,

male protagonist

,

mifey

,

monster

,

monster girl

,

rough sex

,

sex game

,

sexy girl

,

titfuck

,

titsjob

,

vaginal sex

,

vanilla

File size:1760 Mb

Pages:0Views: 1984

Posted by:

admin




Date: 2020-07-20
Censored: No
Version: chapter 1-8 Final-v2
OS: Windows
Language: English
Overview:
The Dark Lord has been revived, and he means to have revenge on those who sealed him–by any means necessary. He will rebuild his power one wench at a time, and if he chooses the right woman for his next consort, the free nations may finally fall at his feet. But there are other powers that would see him sealed away once more, and if he isn't careful, they might just have their way…​
Ch.8 Final-v2
– Tweaked heavily one scene to play out accordingly to the script (wrong script for a part of the Rin fight at the harbour).
– Fixed typos, adjusted some audio who played incorrectly and fixed an alt from Ancalia that wasn't being played as it should.
– Mac version updated.
– Android support added! (You will need a beefy smartphone/tablet to run it at a decent framerate).
Ch.8 Final-v1
– The new part of the story.
– 1 new scene.
– Fixed some typos in previous parts.
– Load and save menu now open at their last used page.
– Fixed harem scene of Chapter 7 (flower garden) being unselectable on the gallery.
– Another attempt at fixing random crashes.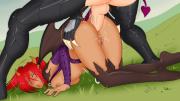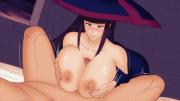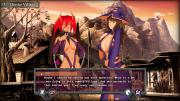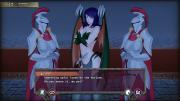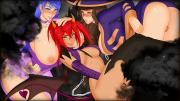 [Write if you have questions]