Tags:

adv

,

anal

,

blackmail

,

bondage-bdsm

,

corruption

,

cuckold

,

erotic adventure

,

free mobile porn game

,

Gang bang

,

groping

,

impregnation

,

incest

,

Lesbian

,

murder

,

ntr

,

porn game for mobile

,

porn games mobile

,

prostitution

,

renpy

,

Romance

,

saddoggames

,

seduction

,

sexy girl

,

Violence

File size:2350 Mb

Pages:0Views: 14627

Posted by:

admin




Date: 2019-09-22
Version: 0.8.5 fix
Language: English
Censorshipe: No
The game will about the son (player) who returns from his year as an exchange student. It was his last year of school and he comes home to find a job. When he comes home he notices that some things have changed, badly. At home lives his mother, his step-dad and his two sisters (one younger, one older). His step-dad was always a good man and you and the family accepted him as a real dad. What has changed and why it "could be bad" will be revealed in the demo of the game. (No spoilers here)! Some will say, oh no, the typical incest mother/son, brother/sister game. But in this game it'll be the players choice as to what content appears. The player can choose who he'll romance, if he wants to start a romance with a family member, get a "normal" girlfriend and so on. He'll get to choose which way he wants to do that, start a gentle love story, be an asshole who takes what he wants or corrupts them to earn money (example). The player can decide everything, for example: Whether to have a secret relationship with mom, a gentle romance with a girlfriend while forcing his sister into a relationship with a friend, who pays him for this. Or leave the family members alone and have several girlfriends instead.
So the player will decide everything in the game, what he wants to do and how he wants to play. Like a dating simulator. But this game will have a dark (rough and violent) background setting and there's always rivals, which look to "steal" your girls; and the tyrant himself as named in the title. It'll also be harder to archive your goals and there will be many ways to get there. Almost all content will be avoidable.​
0.8.5 fix
bug fixes
Changelog for 0.8.5:
– 1 extended event with Alexis at 9pm in her room (need 20/40 love or corruption) to see all
– 1 new event for Cassandra and for Nicole at 4 pm in the basement for love/corruption and NTR paths (Love and Corruption paths are in the helper, for NTR do it once in love or corruption path, then do it again with low relationship)
– 1 new event with Bruce. This triggers automatically, when you get Cassandra or Nicole to a certain point on their love or corruption path. (Just play one of their paths to the end).
– Finished all clothing events. Cassandra will at one event wear only their level 1 clothes, when she came home, and when a girl still wears her normal clothes, it's supposed to be for that event that they won't change their clothing.
– Fixed some bugs and updated the helper. The NTR night events with Alexis and Nicole will now rotate randomly, at some point it was not possible to see both of them.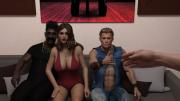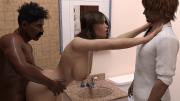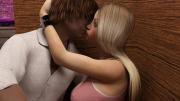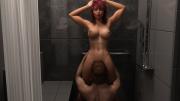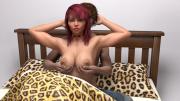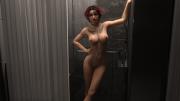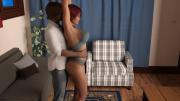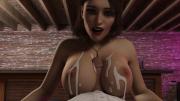 [Write if you have questions]