Date: 25 March, 2019
Version: 0.8.7.4
Language: English
Censorshipe: No
The Part-Timer is an adult game made with Ren'Py, with gameplay that is focused on being a dating and management sim! I started working on this game in November, so there will be many more updates to come soon for the game! The Part-Timer in the game is a woman that's looking to make a little extra cash on the side, and you're just an a bored employee of a faceless business that couldn't really say no. Manage the Part-Timer's stats by having her perform different duties around the store, and soon you will be able to ask for personal requests!
Added Christmas lighting to the store interior.
Added a holiday menu to the store customization.
Added color to panels and buttons in "Store" Menu.
Added Maintenance and Performance panels in "Store" Menu.
Adjusted front counter's "Upgrade" name to "Customize."
Fixed "Store" Menu button not closing screen when menu is already open.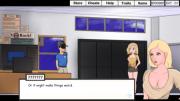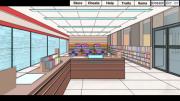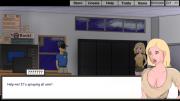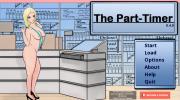 [Write if you have questions]