Tags:

all sex

,

character customization

,

domination

,

erotic

,

female protagonist

,

life simulation

,

renpy

,

sam tail

,

sam_tail

,

sexy girl

,

submission

,

teen girl

,

teens

,

tiny tits

,

vaginal sex

,

visual novel

,

vn

File size:74 Mb

Pages:0Views: 781

Posted by:

admin




Date: 14 February 2021
Version: 0.2.27.2
Language: Eng
Censored: no
The Fixer is an adult life sim lite visual novel. You take the role of our protagonist, Samantha who is a Fixer. She has to make "problems" your employer has, go away. From investigating industrial sabotage to diplomacy between factions. All the while trying to balance your normal day to day life.
The world is suffering. Disease, economic and government collapse and the death of over half the population has lead to most people living in extreme strife. The town of Blaston, where the story is set, fared a little better than most and so you and your sister try to make your way there to seek refuge.
After playing through one of the origin stories, you find yourself in Blaston, having been rescued by the cities main power base and in return you agree to work for them as a "Fixer". Someone who solves potentially sensitive problems using tact, diplomacy or underhanded means. Will you manage to make a difference to the town and it's power brokers or will you fall into the pit of depravity and despair along with the majority of residents in Blaston?
Samantha
She is our protagonist of the story. Her name, skin/hair colour are all customizable to your liking and play a large part in the story. As the Fixer, you will be tasked with getting close to people to fulfil your mission, and in many cases you will change your appearance to better suit the preferences of those you are trying to befriend.
Game features
Sandbox gameplay around a more traditional branching narrative.
Character customization. Change your skin and hair colour. More to follow.
Wardrobe system that lets you mix and match any clothes you have bought as well as colour them to your liking.
Pregnancy system. It's all fun and games till your belly starts to grow
Changelog for v0.2.27:
New female protagonist origin.
Many small adjustments and improvements to the male origin.
New clothing – New sexy top, 3 new skirts and a new jacket for school wear.
Added new hairstyles and modified old ones. There are now 5 front and 5 back styles
Added Ginger hair
Added xray hover effect to the belly when pregnant
Added hover descriptions to outfit types and clothing types for the wardrobe
Added small bits of flavour dialogue depending on your origin choice
Adjusted Sammy's expressions when you hover the mouse over her or open the stats menu
Fixed hoodie icons in the wardrobe being switched
Fixed self voicing issue repeating your latest quest update
Fixed Santa socks not working with the school uniform
Fixed the cosmetic surgery looping an event if you followed the highway route on Simon's quest
Fixed a typo on the diary
Fixed the school shirt clipping with larger bodies
Fixed the diary not always giving you the correct description of clothing worn
Fixed dialogue with the psychologist if simon got you pregnant and you know you are pregnant
Changelog for v0.2.27.2
Increased the chances Simon will come inside during his quest from 1/10 to 6/10 to fit better with the lore of the game
When changing race in the surgery menu, your nipple colour will also change to fit the race.
Fixed(again) the psychologist pregnancy comments if Simon got you pregnant (Birujo)
Fixed the wrong events being called when walking in the park with high allure. You can now trigger 7 allure related events(Birujo)
Fixed the stats menu always reporting the wrong time of your period after the first month has passed (Birujo)
Fixed many other issues reported by Birujo.
Fixed crash while knowing you were pregnant and talking to the psychologist (International)
Fixed common room button at home being flipped
Fixed not being able to speak to Emile when she is at home
Fixed error in the femstart when entering the changing room alone (BagelHouse)
Removed the ability to start the work in progress Haven mission by normal means. Being able to start it was unintentional. If you want to pay it anyway, open the console and type jump main_quest_05_intro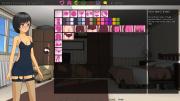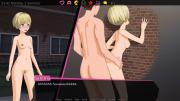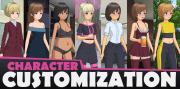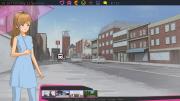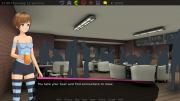 [Write if you have questions]