Tags:

big boobs

,

bondaged girl

,

dungeon crawler

,

erotic

,

honestabe99

,

renpy

,

Romance

,

singleplayer

,

slavery

,

succubus

,

turn-based

,

visual novel

File size:149 Mb

Pages:0Views: 694

Posted by:

admin




Date: 13 March 2021
Version: 0.02
Language: Eng
Censored: no
Be warned..strong sexual content..i must stress…it is on the naughty side..so maybe steer clear if that will offend you or you are not a suitable age.
You wake up almost naked on a cold stone floor in a dungeon in a world of trouble..hunted by a ruthless dominatrix…you only survive because of the aid of a mysterious young lady; but in truth… she may be more trouble than the dungeon…you have one aim…liberate yourself and humble the mistress of the dungeon..if you can..
Changelog 0.02:
Reworked the intro…added a small walkthrough; you can now get guidance from Lillith in her room
Reworked the combat system
Added…just loads of animations…most of the still images have been replaced with animations…in the next version…i may look to add some sound…I feel the game would be improved by some high quality moaning.
Added a sneak peek for chapter 2 in the premium version as well as a dungeon map, more Lillith options and some fun activities with Laura in the endgame
Added new scenes for Lillith, Laura and the slave girls
Added a kind of basic AI to Lillth..she now changes her actions based on player choices, so…at a certain point in the game, she will start to appear in her room in person….she will try to pick an outfit and act to seduce the player in a way determined by the players previous actions…so ..in short…if you spend your time in the game going down on the girls…Lillith will think you like that and start asking/demanding more of the same…she will also become more dominant or submissive based on the players actions….i had intended to put something similar in for Laura; but sadly ran out of time.
Added more emphasis on player choice…instead of forcing the player into scenes they may not like..I have tried to add informed choices so that the player can avoid scenes that are a turn off…unless you are turned off by sex and naked women…honestly…that is kind of going to hard to avoid…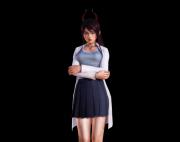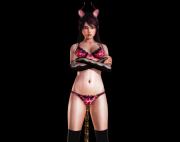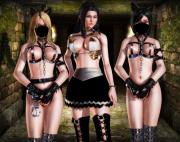 [Write if you have questions]