Tags:

anal

,

fantasy

,

Footjob

,

futa

,

Game

,

group sex

,

Harem

,

Lesbian

,

male domination

,

male protagonist

,

rpg

,

sierra lee

,

Striptease

,

titsfuck

,

trans

,

vaginal sex

,

virgin

File size:309 Mb

Pages:0Views: 15453

Posted by:

hot babe




Update date: 2019-05-03
Version: 0.42.2
Language games: English
The Last Sovereign is a fantasy game about a world locked in a war between lust and purity. Blessed or cursed with an exceptional destiny, you'll build a harem and change the world… just maybe not the way you expected
Changelog:
TLS 0.42.0
– Plot advances with a trip back to Stenai.
– Upon return from Stenai, multiple events and a dungeon prepping for the next section.
– The optional challenge dungeon in New Givini is now available.
– Two new scenes.
– New investment cycle. Includes a new investment on Succubus Acceptance paths that involves a new scene.
– A new slate of research options is unlocked, and you have a new research project available.
– Depending on your research choices, Robin may have a new scene.
– Four new pieces of customized equipment can be created.
– Simon now has bust images (both green and black outfits) thanks to Lamsey.
– A conversation between Altina and Riala about the events in the first chapter has been added retroactively (it isn't accessible in current content).
Every save should get a chunk of new plot content, plus a whole set of sundry items getting ready for the next major plot event. But the other significant piece of work in this update is the final optional dungeon for this chapter. It requires a large investment to access, but I put a lot of effort into the challenges beyond. Honestly, it may be a bit too far on the frustrating end… but that's why it's optional content.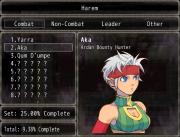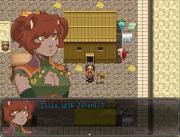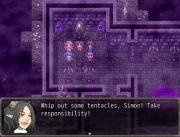 [Write if you have questions]