Tags:

all sex

,

blowjob

,

forced

,

interactive

,

jonny melabo

,

mystery

,

renpy

,

Romance

,

sexy girl

,

Sim-Date

,

small tits

,

Violation

File size:1100 Mb

Pages:0Views: 13932

Posted by:

admin




Date: 2020-10-25
Language: English, Spanish
Version: 0.14.02 Premium
Censored: No
Info: PLOT:
Your roommate and best friend tries to rape Neus, the most introverted of the whole design school, who bites him just after you save her.
You discover that bite was not only for self-defense, it also contains a bewitching that turns your roomate step by step into a girl.
Who everyday that pases, she seem forgeting more his past and becoming more attracted to you.
To save your friend, you make a pact wit Neus to have 4 dates, and the last night she promises to return his original male form to your buddy.
Although it seems that she keeps her word, there are sinister things she had not told you yet.
v0.14.02 Premium
Sexual scene with Didac after the third date with Neus. (Oral, Titwank, missionary and doggystyle, – 69 is still on process). – Txell and Neus sexual part are not done yet, the promotional image is after finishing Didac and Txell (even if Txell is still not translated, what's after it is translated and partially illustrated).
– Bugs fixed.
v0.14.00 Premium
Everything translated in english.
New part after the third date with Neus.
Sexual Minigame after third date with Neus only available in Spanish so far.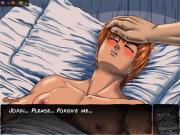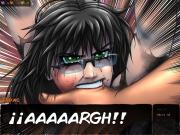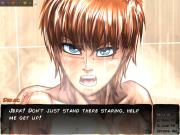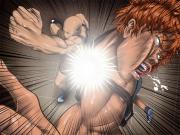 [Write if you have questions]