Date:11 November 2020
Version: 1.0, Ep 1
Language: Eng
Censored: no
This is an adult visual novel game following the adorable couple Andy and
Daisy who break the news of their engagement to their respective
families in order to "get to know the in-laws".
Andy's mother doesn't trust Daisy's humble roots and sees her as a social
climber. Daisy uses "unconventional" means to convince Andy's family that she is the real deal.
Andy is taken aback by Daisy's family and "southern hospitality"
as they make him feel welcomed in their home as family!
Let's see how both families come together in the name of love and pure
unmitigated desire!
There is plenty of adult sexual content in the game and loads of fun scenes as
well!
Please check out the game and enjoy!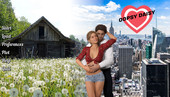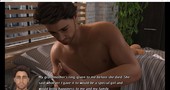 [Write if you have questions]