Tags:

erotic

,

experimental

,

first person

,

futuristic

,

naughtylabs

,

nlab

,

nudity

,

robot girl

,

sci-fi

,

sexy girl

,

sexy girls

,

simulator

,

space

,

unity

,

virtual reality

File size:415 Mb

Pages:0Views: 3022

Posted by:

admin




Date: 5 Feb, 2019
Version: 0.13.1 beta
Language; English
Censorshipe: no
NLab is a set of vr and non VR (normal 3D) simulations for adult entertainment, it uses cutting edge technology to give to the user, a realistic and inmmersive experience.
Simulation Showcase: is an interactive Turntable that let you get a glimpse, in real time, of the art style, the 'mood' of every simulation and also, let you watch and also take pictures of one the first prototype of the hostess of this game, a sexy Android called NALA. There are other simulations in the Backlog, just to name a few:
– An interactive JOI adventure
– A 3D version (probably VR) of the well-known game Super Deep Throat.
– A fucking machines simulation.
– A VR POV Sex experience.
But in order to accomplish that there is a long road ahead, thats why Showcase had to be made, because it was smaller than the others and gave me the opportunity to build a solid foundation for this project in order to mitigate future risks.
Changelog 0.13:
Added
New Energy System.
Added Robot Speech at the start of the simulation.
Added Valentine's scene.
Added Mesh Details to NALA 3D model.
Added Dynamic Cables System.
Changed
Updated GameEngine version.
Updated 3D details from Showcase Scene.
Updated Hair Material.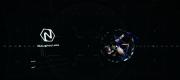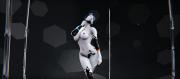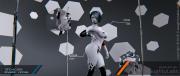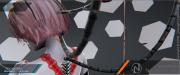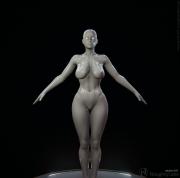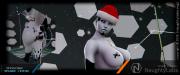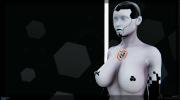 [Write if you have questions]