Tags:

adv

,

anal

,

big breasts

,

blowjob

,

cheating

,

erotic adventure

,

family sex

,

group sex

,

iceridlah games

,

masturbation

,

milf

,

renpy

,

seduce

,

seduction

,

sexy girl

,

shower

,

taboo sex

,

teen girl

,

teens

,

threesome sex

,

titsfuck

,

voyeur

File size:599 Mb

Pages:0Views: 6676

Posted by:

admin




Date: 23.03.2019
Version: 1.00 + Extras
Language: English
Censorshipe: No
Tom moved in next to the Petersson family three years ago and became best friends with their son. The Peterssons now consider him a part of their family. Certain tensions and feelings are near tipping points that could push them into new unexplored territories.
There will be more to the overall story than I can elaborate on at the moment as it would spoil things.
Version 1.00:
I'm calling this version 1.0 because you can play each path and have a beginning and end to it. It doesn't mean I'm finished with this game. The way I added the endings was intentional. It leaves room for more days to be added. More characters may be added in the future as well as more paths for those available. Could there ever be a Natali and Elle path? Maybe, maybe not. But the possibility is there.
I've made so many changes, and I didn't keep a list this time so I may have forgotten something below.
Old saves will no longer work! For 1.0 you won't be able to copy over old saves from previous releases. The game will still load them but for the new content to work you will need to start new games and make new saves.
Changes:
*2 new days added (Day 26 Friday to Day 27 Saturday)
*Previous days have had new events added to them. For example Lex/Natali has two new days of events.
*Tom/Lex path added. If you want to skip that one have Lex play PoP on Day 1.
*Many old images replaced with new ones.
*A few of the old animations have been updated
*Gallery has been updated with the new animations
*Some minor sound effects have been added. Doors closing and things of that nature. Keep in this mind if you need to change your volume.
*Some dialogue rewritten and typos fixed. The "correct" choices have been more thoroughly checked than the "wrong" ones.
As I've said before the plan was to post this and the first update for The Seed on the same day, but The Seed isn't ready yet. It will probably posted next month, but sooner rather than later.
I'm also working on another very small visual novel based on a true story. It will be fairly short and only involve a handful of choices, but it's a story I want to do. It too will probably be posted next month.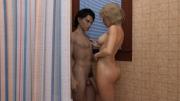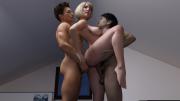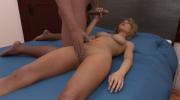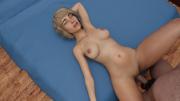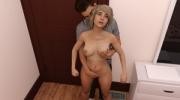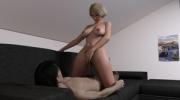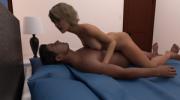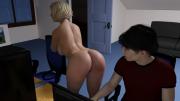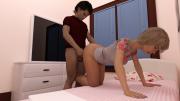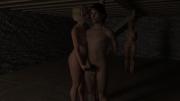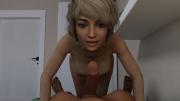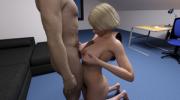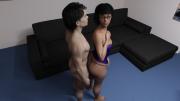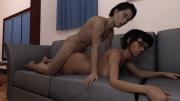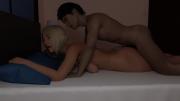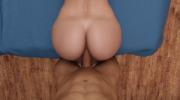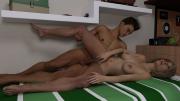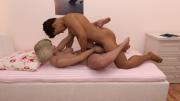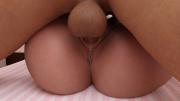 [Write if you have questions]