Tags:

adv

,

blowjob

,

erotic adventure

,

life simulation

,

millionaire

,

naked

,

nudity

,

oral

,

sexy

,

sexy girl

,

Simulation

,

simulator

,

topless

,

treeninestudio

File size:512 Mb

Pages:0Views: 1820

Posted by:

admin




Version: 0.2.0
Languages: English
Censorshipe: no
Win 32\64
Roam the seas from your own luxury yacht, exploit the peasants, get it on with sexy ladies, and throw stacks of cash with reckless abandon in Millionaire Simulator!
Current release: V0.2.0 – Drink, pop pills like you're in Ibiza, and enjoy the pleasant company of the eight women on board. This update includes a massive art update, new features, reworked game mechanics, music control, and blowjob animations and sounds.
Current features:
The exterior of your own large, gorgeous yacht.
Ten million dollars at your disposal.
Earn interest on your money.
Drinking with drunk visual effects.
A bowl of drugs that will send you cruising through space and time.
Eight women dancing and walking around the yacht who will strip depending upon the player's actions.
Blowjob animations and sounds.
First person body with changeable outfits.
Cell phone for music control.
Controls:
Standard First-Person WASD movement and mouse look around.
Space Bar to jump.
Q Key toggles first person player outfits
E Key to interact with various objects.
R Key throws stacks of cash, $10,000 at a time.
Tab Key opens the cell phone.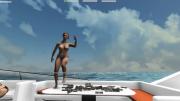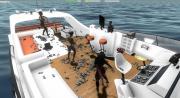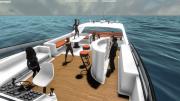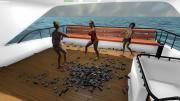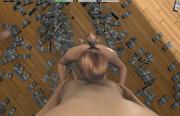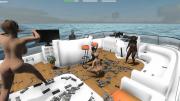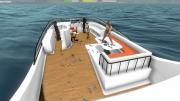 [Write if you have questions]