Tags:

blowjob

,

character customization

,

erotic

,

k-515

,

moddable

,

oral

,

perma death

,

roguelite

,

sex

,

sprites

,

turn based combat

File size:226 Mb

Pages:0Views: 1377

Posted by:

admin




Date: 2019
Version: 0.8.1
Language: English
Censorshipe: no
About Lustbane:
Lustbane setting is a medieval-fantasy world.This is a 2D adult-oriented rogue -like with RPG elements game. You take a role of adventurer with gift or bane of the "Lustbane". Game will be in two parts: dungeon crawling and party management in the citys. I planning to do many events that will occur durring players adventures.
Battle System:
Turn-based combat. Combat is heavely affected by characters stats, perks, special attacks and traits. . Permadeath is a thing in this game(optional thing now).
Character customization:
Hairstyles, piercing, tattos and many other things. There is special place in town where player can adjust look of characters. Also there will be some events that can change character look (not too radical). For example : Lets say you had preeaty heated battle and you barely managed to win this fight, new scar on the character will remind you about how close you were to death.
Characters stats and traits will make player party unique for each play. And not forget about character class.
Equipment:
Tons of loot. Every piece of gear has its rarity level. And I'm fan of asymmetrical look, so you may have different bracers on each hand, or different shoes.
World map and Dungeon map:
Every dungeon has randomized map with randomized rooms and randomized encounters in it. So dungeon is basicle a temple of RNG.
World map will be accesed after clearing the dungeon or if player choose to leave it. On world map will be displayed every region and dungeon to choose.
Quest system:
Player need gold, more gold. Because even the bed in towns inn cost a few coins. And best way to get gold is to complete some quests. Quests will be also randomized. Not all of them, of course.
Game features:
– Permadeath
– Party members
– Quests
– Character customization and character stats
– Variable dialog system
– Classes, traits and perks.
– Mods.
Changelog:
v 0.8.1:
Changes to party system:
– Now you can have up to 4 adventurers in a party
– All members will be traveling throughout the level
– But you still need to select party member to change they equipment/ stats(I'm working on it)
Changes to battle system:
– Now it's a group battle (up to 4 characters from each side)
– Now there is an initiative order. It based on agility, perception and luck of the character
– Special attacks can be used on friends or foes
– Finishing moves for each type of weapon
– If your character die, but you have alive party member, you will control them
– Now you can check characters information in the battle by clicking on them. (additional bars will appear at right bottom corner of the screen)
– Fix animator timing issue, so animation should plays much more smoother
– Camera zoom can be disabled in Options
Other changes:
– Infinite inventory( well I checked it with 300 items, it works))
– New character race: Orcs
– New muscular female body type
– Color change sliders are switched from RGB to HSV
– Save system changed( old saves won't work, sorry)
Bug fixes:
– Inn bug fixed
– Couple of brothel bugs fixed
Known issues that i'm working on:
– If you switch characters at town and go to brothel immediately, there will be fun bug with equipment
– Some times AI can suicide
– If you can't hire anybody at pub, you probably run out of money (I need to fix this so that the proper message is displayed)
– The game really needs time to load. So be patient please.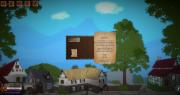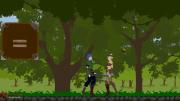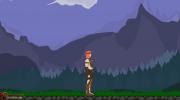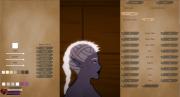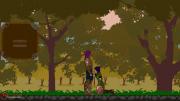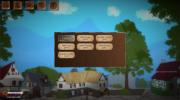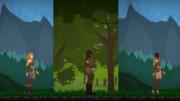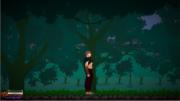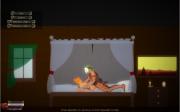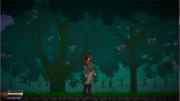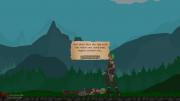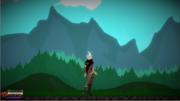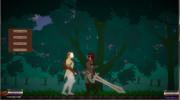 [Write if you have questions]