Tags:

adv

,

all sex

,

animation

,

big breasts

,

burningsun

,

erotic adventure

,

hardcore

,

masturbation

,

sandbox

,

sexy girl

,

simulator

File size:570 Mb

Pages:0Views: 8642

Posted by:

admin






Date: 17 December, 2017
Version: 0.8.0
Language: English
Censorshipe: No
You've lived all your life in a small village adjacent to The Lake District. You never realy been to a big city as mum and dad told you Liverpool and Manchester were full of dangers.
But a week after you turned 17 you're parents got divorced and you were forced to choose who to live with. There was no right or wrong choice, still whatever choice you wanted to make felt wrong, as if you were cheating on the other parent.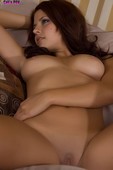 [Write if you have questions]