Tags:

all sex

,

animation

,

big breasts

,

corruption

,

cum in pussy

,

cum inside

,

dungeon crawler

,

fantasy

,

female protagonist

,

futa

,

futanari

,

Mind Control

,

monstergirl

,

multiple protagonist

,

rpg

,

shanbahak

,

t-girl

,

tentacles

,

trans

,

turn based combat

File size:259 Mb

Pages:0Views: 2929

Posted by:

admin




Date: 4 May, 2019
Version: 0.7.93a
Language: English
Censorshipe: no
ewd Maze (former Corrupted Dungeon) is an Isometric dungeon crawler with turnbased pixel fighting part, with some nice in-battle sex. You have two main characters for now, tanned neko and elf girl. And some cute NPCs~ Some of them will have their own H-scenes and will be able to temporarily join you party in battle, as story will progress.
Dungeon itself is constantly changing, unstable structure. (randomly generated, yes) It was filled by only dust and old bones for hundred of years, but now tis suddenly exploded with life, filling with awesome treasures – and swarming with various perverted creatures, corrupting minds and setting in heat anyone who dare to set foot inside. It is classic isometric with cute sprites and various awesome objects to explore and to plunder.​
0.7.90a to 0.7.93a:
-Bugfixing. Fixed issue between shops and quests, fixed shop item batch sell, added slider for shops
(dont have enough items to use it properly thou~)
0.7.87a to 0.7.90a:
-New Shops introduced
Important change – inventory is now LIMITED. And loot is NOT saved if you got Gameover in dungeon. Now need to carry things outside properly in your limited pockets.
You can carry 16 stacks of items atm. Weapons and armors taking 1 slot per item. You wont be able to buy extra or even loot if your inventory is filled with stuff~
So if you have older saves – make sure you sell extra things before updating, they can conflict if you have too much
things.
I probably will increase size to 24 items a bit later. We're preparing for inventory reworks and player Mansion -which will have proper storage, crafting and stuff like that. So that limit on player inventory wont be that scary with next updates
-Some content added as promised, Battle animations Cat x Succ, Dwarf x Imp, Elf x Gobs are all getting finishers.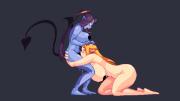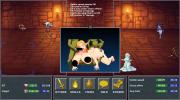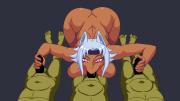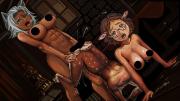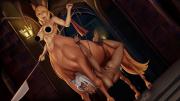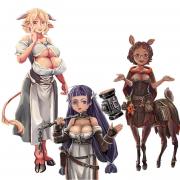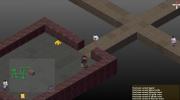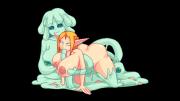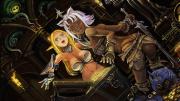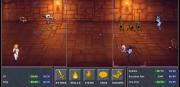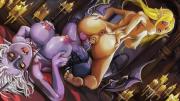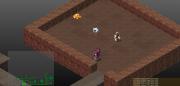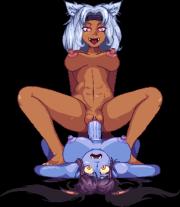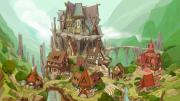 [Write if you have questions]