Date: 2019-08-20
Censored: No
Version: Final
OS: Windows
Language: English
Overview:
A simple and lewd tile matching game with a fantasy setting.
With their host club business starting to fail, Jigoro sets out to drum up some partnerships and gain new clients. Flirt your way through negotiations with 4 cute women. Mix business with pleasure as your partnerships grow. Satisfy your clients hidden desires. Get rich.
4 cute and attractive ladies to court, each with their own unique personality and preferences. Some girls have particular needs, making their negotiations require a completely new way of thinking to succeed.
Visual Novel-style cutscenes, with animated portraits (made with Live2D) for the girls. Juiced up tile-match gameplay, with consumable power-ups and permanent upgrades as you funnel your hard-earned cash back into your business.
Streamsafe mode – When enabled all the anime tiddy and other lewd parts are covered up, though the text remains.
Important Notes:
The censoring of the game can be removed by setting "Streamer Mode" in the main menu to off.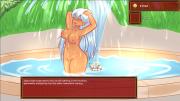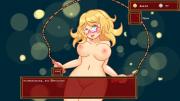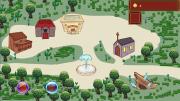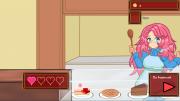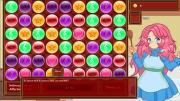 [Write if you have questions]