Tags:

catgirl

,

combat

,

fantasy

,

female protagonist

,

jansu games

,

monster

,

monster girl

,

oral sex

,

porn parody

,

rpg

,

vaginal sex

File size:260 Mb

Pages:0Views: 2562

Posted by:

admin




Updated: 2019-09-14
Censored: No
Version: 0.1.2
OS: Windows
Language: English
Overview:
Noxus has had a sudden rise in military might and all factions have been at war because of Noxus' insatiable hunger for conquest and territorial expansion.
Because of Noxus' military power being too great all the other factions are losing. Everyone's decided to make an alliance and band together against their new common enemy. The alliance has decided to make small groups of elites to go behind the front lines of battle to bring down Noxus. Ionia has created the Ionian Corps to be the spearhead against Noxus.​
v0.1
It's here! If there are any bugs or problems with the initial release, please forgive me D: I would've liked to give the game one more playthrough, but I'm leaving the house soon and I didn't want to delay the release any longer. I did playthrough it multiple times correcting mistakes. Anyway:
– 5 Scenes: 4CGs, 1 Image
– 1 side quest containing one of the CGs
– New minimap/map feature! There's a short tutorial in game, but basically press "PageUp" on your keyboard to cycle between maps/turn it off.
– Diagonal movement! I'm not sure if this speeds up walking, but hey it's a new feature.
– "Cooler" menu. The menu now contains the character's images.
There might be more new things compared from the old IC. There are some things that I did want to put in, but I just thought weren't as important: Journal System (Literally the first build and the instructions are straight forward.) and Ahri's Avatar toggle(I honestly just didn't have time, I might come out with a quick patch for this and/or any bugs that present themselves as you all play throughout the game.) I'll also be adding in more townspeople to interact with to make the place feel more livelier. It's just after today, it's back to school and I don't want to delay the release any longer. For now, as long as it's playable and you all get the scenes, I'm satisfied.
The game's story scale is smaller compared to the previous IC, but it's definitely within my grasp now.
(0.1.1 Hotfix: Fixed issues with the menu.)
(0.1.15 Hotfix: Fixed being unable to leave the second area of Luviel. Also added some free roaming monsters in the fores. Added some random people in Luviel.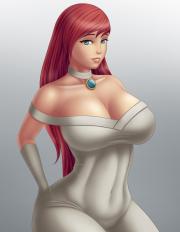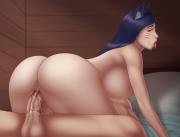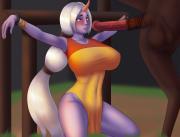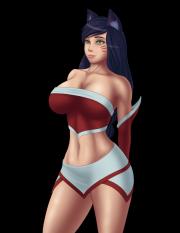 [Write if you have questions]