Date: March, 2019
Version: 0.70
Language: English
Censorshipe: no
Yoshi Garcia is stuck in a rut, professionally and personally… until he finds himself kidnapped by alien pirates. At first opportunity, he escapes, stowing away aboard a cargo freighter, where he hopes to hide out until he can sneak off the ship. Unfortunately for Yoshi, he's immediately discovered by the freighter crew.
Kol is the gruff warrior who commands the ship. Razix, the red-skinned flirty Regulan, is the ship's hot-shot pilot. Zed, the furry Zaurian beast, is the security chief. Nasir, the territorial human, keeps the ship's systems running. And finally, Doc, the intelligent blue-skinned Sargan, keeps the crew patched up.
Help Yoshi find adventure and romance (and hot sex) amongst the stars!
The major feature in this new update is you're now able to pursue Zed. In addition to several new backgrounds, this update also includes the final version of Doc's sprite, so all of the characters are now complete.
What's New:
Zed's route complete!
Doc – Updated final sprite
Mess Hall – final background art
Interior Corridor – final background art
Cargo Container Interior – final background art
Security Office – final background art
Soundtrack – final music for Razix's Theme
Soundtrack – demo music for Zed's Theme
New Logo courtesy of Hijiri
Misc bug fixes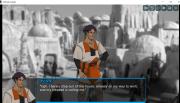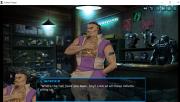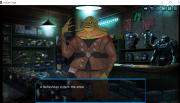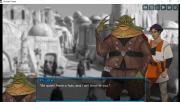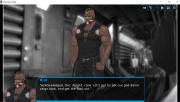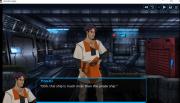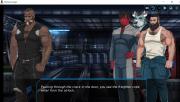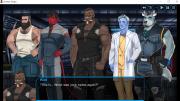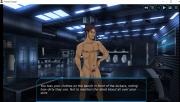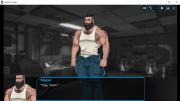 [Write if you have questions]