Tags:

all sex

,

Anal Sex

,

bad kitty games

,

bdsm-bondage

,

big breasts

,

double penetration

,

dp

,

erotic adventure

,

erotic content

,

fantasy

,

group sex

,

mind break

,

nomoshing

,

oral sex

,

rpg

,

sexy girl

,

titsjob

File size:513 Mb

Pages:0Views: 1885

Posted by:

admin




Date: 2021-01-13
Version: 0.49.3 ARCANE
Language: English
Censorship: No
Harem Collector is an open-world hentai RPG where you play as a destitute adventurer who is nonetheless convinced that he is the greatest Hero of the land. When an unexpected windfall comes his way, our Hero chooses to seek out his dream- obtaining a harem of 151 slave girls to attend to his every desire (because 151 is a sacred number, of course).
v0.49
-A new ancient mysteries quest, where a terrible spirits stalks Professor Hanelore's students. Can you make Hanelore and Antimbits work together long enough to find a solution?
-Kyrie's Love Quest is now available! Join her, Gui and Silas as they hit the town for a drinking party of epic proportions!
-Jalila, the elf village shopgirl, is now partially implemented.
-Four new music tracks, the Undead combat theme "Heterovania", the Criminal combat theme "Criminal Scummies", the new Mountain dungeon theme "Call of the Mound" and the new boss fight theme "Chaotic Whatever, Bitch"!
-Some new NPC sprites were added to the Elf Village.
-A whole ton of new "harem" chats!
-The first version of the new opening menu screen is now implemented!
Version 0.49.3:
this update is the ARCANE update, we have Kyrie's Love Quest to go along with Mikomi Hokina's amazing cosplay of the lovely Kyrie, who won Iron Waifu 2020, a new quest in the Ancient Mysteries questline, as well as a new elf shopkeeper, Jalila. We also have a bunch of AWESOME new music.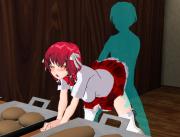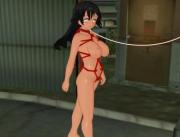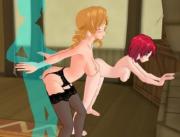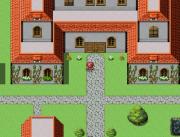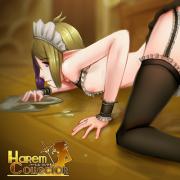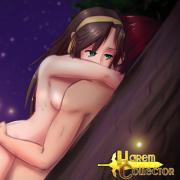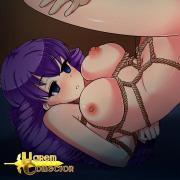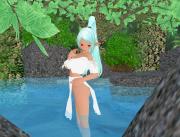 [Write if you have questions]