Tags:

2DCG

,

Big Tits

,

blowjob

,

fantasy

,

furry

,

furry girl

,

guild project

,

handjob

,

Lesbian

,

oral sex

,

rpg

,

Sex Toys

,

sexy girl

,

vaginal sex

File size:167 Mb

Pages:0Views: 1996

Posted by:

admin




Updated: 2019-05-04
Language: English
Censorship: No
Version: 0.0.08
Overview:
The story will revolve around newcomers to The Adventurer's Guild, their interactions with each other and how they work their way towards becoming accomplished guild members/adventurers.​
v0.0.08:
New build, welcoming a new Ally for our Adventurers, Vermillya the Dragon Knight !
Also, the first look at animated CGs, as well as improvements all around.
– CG / Scenes related changes :
– CGs are now able to display an animated version, with a speed adjusting slider
– Bunny Enemy CG1 is now animated (2 variations)
– Bunny Enemy CG2 is now animated (3 variations)
– Secondary dialogues/event are being implemented for the different locations in town
– 2 secondary dialogues can be selected in Ellanore's Office
– Most dialogues have been slightly improved/extended
– Ally related changes :
– Vermillya the Draconian Knight joins the party :
– Halberd Slash : Inflict damage based on Attack
– Halberd Thrust : Inflict damage based on Attack / Decrease Defense by 10 % for 1 turn
– Dragon Roar : Inflict damage to all enemies based on Attack / Delay all enemies turn
– UI / Gameplay related changes :
– The Map tutorial has been improved
– The Town screen has been improved with "Nearby Locations" and "Out of Town areas"
– Nearby Locations screen will allow you to visit unlocked location in Town :
– Visit Ellanore's Office to use the Crystal Device (Unlocking CGs)
– Visit the Blacksmith's Forge to see the party's Character Screen (Stats and skill information)
– Out of Town areas screen will allow you to select the different areas, then the dungeon in it and will now display its general layout as well as Enemy types found in it
– Battle system now handle "Targeting All Allies / Targeting All Enemies"
– Battle system now display Buff/Debuff icons over characters status
– Sound menu has been added to adust the ingame volume, it is displayed in the top right hand corner on most of the screens
– Crystal Shards amount can now be tracked while exploring a dungeon, using the crystal button in the top right hand corner
– Bug fixes / Miscellaneous :
– Audio glitch has been fixed
– Some UI elements have been improved/modified
Part of the battle system has been reworked, this will allow for more diverse skills and strategy balancing.
Part of the dialogue system has been tweaked, this will allow "optional content", such as dialogue/event unlocking based on progression ; "optional content" will include side stories, interactions or anything that will help to better portray the characters and the world around them.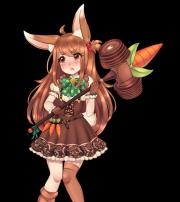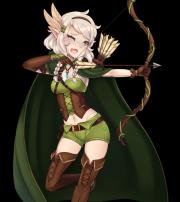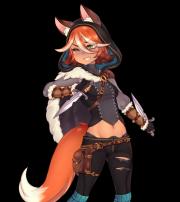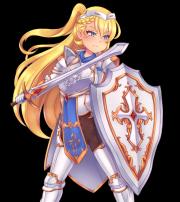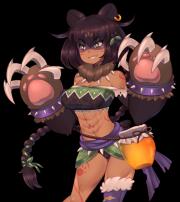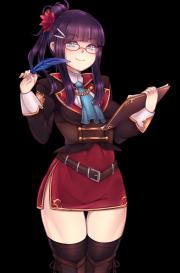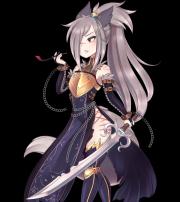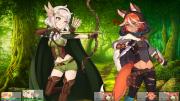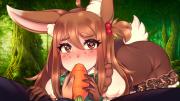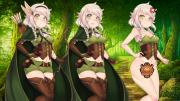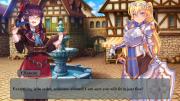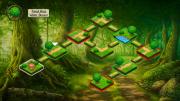 [Write if you have questions]