Tags:

big nipples

,

blauz

,

breast enlargement

,

bukkake

,

cum on face

,

cum on tits

,

cumshot

,

dilf

,

facial

,

html porn game

,

pregnancy

,

sex game

,

sexy girl

,

small dick

File size:20 Mb

Pages:0Views: 2209

Posted by:

admin




Date: 26 March, 2019
Version: 0.93
Language: English
Censorshipe: no
'The term "Grand Tour" refers to the 17th- and 18th-century custom of a traditional trip of Europe undertaken by upper-class young European men of sufficient means and rank (typically accompanied by a chaperon, such as a family member) when they had come of age (about 21 years old). …The New York Times in 2008 described the Grand Tour in this way: Three hundred years ago, wealthy young Englishmen began taking a post-Oxbridge trek through France and Italy in search of art, culture and the roots of Western civilization. With nearly unlimited funds, aristocratic connections and months (or years) to roam, they commissioned paintings, perfected their language skills and mingled with the upper crust of the Continent.' (Wikipedia)
Take the roll of a young gentleman who embarks on his Grand Tour in the world of the Dying Sun as described by Jack Vance. The historical custom is a British one first and foremost.
Please be advised that a Grand Tour is a coming-of-age rite of the upper classes, and that this is reflected in the views of the player character.
The game contains: a slow M2F transformation, both voluntary and involuntary MF, hints at MM, pregnancy, breast enlargement and somewhat anthromorphic creatures without the option to become one ingame.
There is magic, some violence and some quests.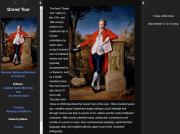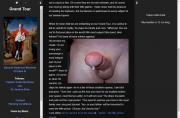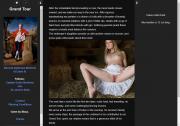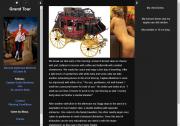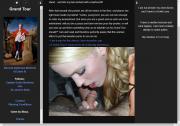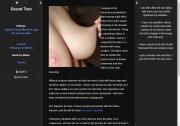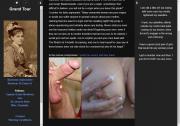 [Write if you have questions]