Tags:

3d porn game

,

3dcg

,

adv

,

adventure

,

animated

,

corruption

,

male protagonist

,

puzzle

,

sex game

,

sexy girl

,

the.architect

,

voyeur

File size:46 Mb

Pages:0Views: 911

Posted by:

admin




Date: 27 March, 2019
Version: 0.2.1
Language: English
Censorshipe: No
Overview:
This is the official demo version of the new project (title is not definitive). It features an extension to the tech demo where you'll start to explore the manor and the secrets of the adventurer girl. A guy is hired by her to help in the quest to find an ancient artifact. However, things will get twisted as he learns her secrets and receives another mysterious offer.
There are more places to explore, more quests, characters and some scenes to enjoy. The title screen and settings were also implemented (but stats are not being displayed yet).
The save system is finally here. The game will auto-save often while exploring and before all important choices and scenes. You can also make an in-game collection of your preferred saves (just notice that collecting dozens of saves might make the load screen take a little bit to load).
Some minor early animations and dialogs were tweaked. But if you don't want to play the intro again, use the save file provided in this post. Extract it to the save folder (by default located at C:\Users\\AppData\LocalLow\The Architect\Goons Raid Her). You'll miss some choices and won't be able to choose the characters names using this save file, though…
Make sure to use the 'Recommended' quality setting in the startup window, trying the other options only if you have problems to run the game.
As always, post any bugs found here and I'll post a quick fix version in a couple of days. I hope you enjoy!
WHAT'S NEW
– Added new Save System
– Added new UI and objectives system
– Added new rooms and objectives at the manor
– Added initial stage of the village environment
v0.2.1
This is mostly a bug fix release that addresses some pesky minor problems found in v0.2.
However, it also features an extended version of the gate keeper scene as initially planned and the start of sound mixing work. Play it only if you want to check how the mechanics of the girl's choices will be implemented and the alternative path to the scene (ATTACK HIM). It's kind of a not-so-bad-guy route with a quick mini-game, but notice that this path might lead to even worse outcomes for the girl, though.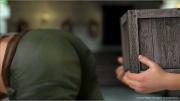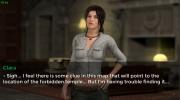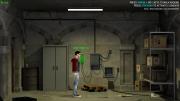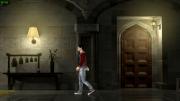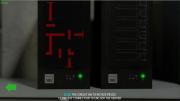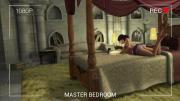 [Write if you have questions]