Tags:

big boobs

,

erotic

,

erotic adventure

,

ghost

,

huge breasts

,

interactive fiction

,

large boobs

,

magbo

,

nudity

,

paranormal

,

sexy girls

,

unity

,

visual novel

,

vn

File size:202 Mb

Pages:0Views: 485

Posted by:

admin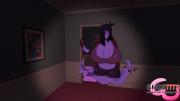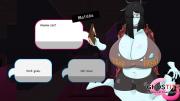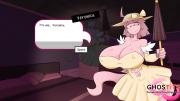 Date: 31 October 2020
Language: Eng
Censored: no
About
A lewd first-person narrative-based game where you play as a paranormal investigator discovering the secrets of a haunted home with your ghostly friend-with-benefits Matilda.
Estimated Length: 20 minutes
Features
Have a ghost with large breasts follow you around.
See three large pairs of breasts.
Cute and sexy hand-drawn artwork.
Controls
Move with KBM
Use 'F' to turn your flashlight on and off.
Use 'E' to inspect objects tainted with Ectoplasm.
[Write if you have questions]