Date: 2019-05-05
Censored: No
Version: 0.03
OS: Windows
Language: English
Overview:
In Erolon: Dungeon Bound, you play as a poor farmer who longs to become a dungeon looter, and explore the vast, mysterious land of Erolon. When he stumbles upon a long forgotten temple buried deep in the forest near his home, he sees the chance at a wealthy future. Little does he realize this will be the start of a grand adventure across Erolon, where he will meet new party members, develop romances, and conquer dungeons.
​v 0.03:
New Content:
Added 2 new romance scenes for Paladin! Requires relationship level 8.
Added a new romance scene for Mage! Requires relationship level 6.
Added new 5 new dialog scenes for Paladin!
You can now revisit romance scenes with the Mage and Paladin! Try revisiting to see new conversations and dialogue!
Bug Fixes:
Properly implemented the quit button in the main menu and its quit popup confirmation window.
Fixed a bug that may occur in the dungeon map.
You may only buy one gift at a time at the shop.
Tweaks:
The extra action from Paladin's "Vigilance" skill has been removed.
Controls:
Escape, Right Click – Cancel/Go back to previous menu.
Spacebar, Enter, Left Click – Select/Confirm/Progress Text.
Backspace – Delete letter during name input.
Directional Arrow Buttons: Move cursor/Increase & Decrease (In options menu).
Ctrl – Skip/fast forward.
Notes:
If you have played through the 0.02 build, you can copy the "config.rpgsave" and "global.rpgsave" over to the 0.03 build save folder, located in the folder called "www". This will allow you to skip the intro, and start right at the forest dungeon, or wherever you last saved!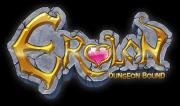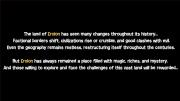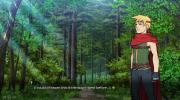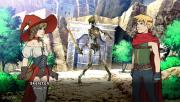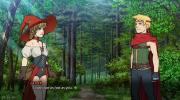 [Write if you have questions]