Release Date: 2019-04-04
Censored: No
Version: 0.1.3
Language: English
OS: Windows 64
Overview:
Displaced is an adult, mildly comedic fantasy themed management and TRPG game with crafting. You play as Arron, an exiled prince who becomes a leader of a small village in a distant lands. Fight monsters, complete quests and gather resources to produce strong and unique gear.
Visual novel style storytelling
– Turn based combat
– Extensive crafting system and management
– Settlement changes visually with upgrades
Things that didn't make it into the demo but will absolutely be presented later:
Tools not affecting harvesting tasks. To be honest, I've had it planned, but wasn't sure how to approach it. I didn't feel like making separate stats for workers, but using inbuilt stats like damage or hit rate is not quite intuitive and requires careful balancing. In either way, tasks will absolutely be affected by tool quality.
Some small repeatable quests/tasks. Stuff like "kill 5 spiders for reward" to make exp/resources grinding more rewarding to the player. As for the reason it didn't make it, we just had no time left.
Difficulty settings. There will be a normal setting and a hardcore setting, which will turn off health regeneration in cities, make enemies deadlier and so on. Normal difficulty for casual players and story, hardcore for the fans of TRPGs.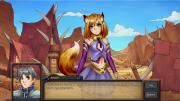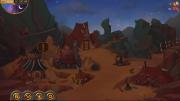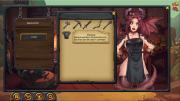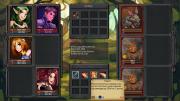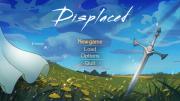 [Write if you have questions]