Tags:

2d porn game

,

big breasts

,

bondaged girl

,

corruption

,

female protagonist

,

fresh mulan

,

hardcore

,

Mental changes

,

porn parody

,

sex game

,

sexy girl

,

sexy girls

,

tied girl

File size:1040 Mb

Pages:0Views: 2494

Posted by:

admin




Date: 2019-03-11
Censored: No
Version: 0.4.4
OS: Windows
Language: English
Overview:
"Defenestration is set in a futuristic soviet union, the player takes up a role of Kira, young promising girl fresh out of school. Help her get on her feet in unfamiliar megapolis, dealing with various day-to-day problems and different characters. Some will try to help you, some to corrupt you (mainly the second one)." "The game is planned to be choice based and semi-open worlded. Which means no combat system. Current version has at least five hour of gameplay."​
v0.4.4
New "Legion" Event;
Preview of our new dialogue system:
Lust is primarily responsible for her H-events talk, while intelligence controls her overall speech, the do occasionally interact with one another (if possible). In this new event and in a "buildup" for it, you'll see this system at work. It will be implemented everywhere in our next update.
Above 50 Lust – Kira will speak differently in H-events;
Below 0 intelligence – Kira will speak differently everywhere else;
There is now a loading screen, as a quickfix to one particular bug, we will try to deal with it in the next release.
Requirements:
For new event – Complete Legion's first quest "80085" and then sleep.
If you're not familiar with his first quest – You need to use the boat at rebel's base – Enter one of the buildings in there – Use a "machine" in said building (it has a star near it) – click on "memory" (you'll see red code on your screen, that means that the quest has started) – Use subway thee times – Sleep.
To quickly get negative Int and/or high Lust – use the usual trashbox in residential areas subway. I've attached a screenshot, just in case.
This is yet another relatively small update, because we're currently redoing everything. This event will also be somewhat changed in the rework and next update will break your saves.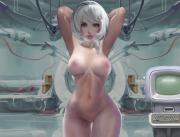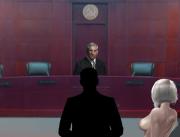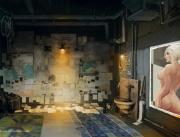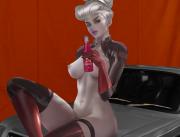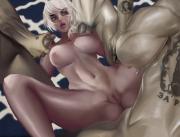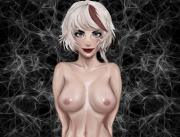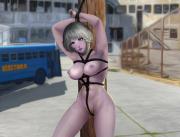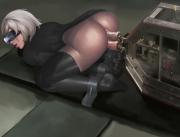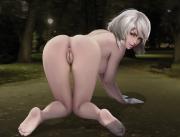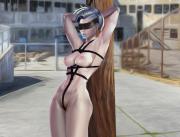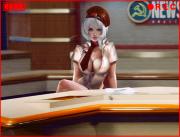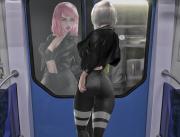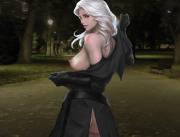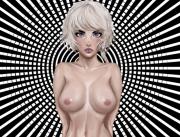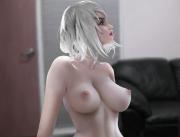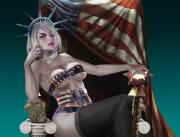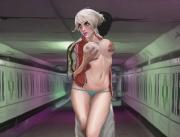 [Write if you have questions]