Tags:

3d porn game

,

adv

,

alien

,

alien girl

,

bondaged

,

bondaged girl

,

cosplay

,

darth smut

,

dating-sim

,

erotic adventure

,

group sex

,

handjob

,

humor

,

Interracial

,

Lesbian

,

male protagonist

,

management

,

masturbation

,

Mind Control

,

oral sex

,

parody

,

sci-fi

,

sex game

,

sexy girl

,

space

,

stripping

,

superpowers

,

trainer

File size:146 Mb

Pages:0Views: 1811

Posted by:

admin




Release Date: 2019-03-26
Censored: No
Version: 0.8.10
Language: English
Overview:
You will play as Vader. Your main goal is to capture and pervert all the Iconic Girls in the Galaxy. Just put them into a cell, and break them slowly with words, gifts, teases and by force until they're willing to obey you. But be aware, after the rebellion destroyed the last
You will also to put those girls to work and use those earnings to capture more girls, hire bounty hunters, upgrade your Death Station, and finally defeat those rebel scums!​
ChangeLog for DST v0.8 [Dewback]
NEW SLAVE: Sabine Wren!
New Bounty Hunter: Darth Maul!
NEW Bordello Area: Watch Performances in the Bordello!
NEW Feature: Event Alert System. Be aware of everything that happens in your Death Star!
NEW Feature: Keypad Shortcuts. Better, Faster, Lesser clicks. Use your keypad & arrow buttons to navigate through menu options.
New Handcrafted 3D Scenarios: The Bordello Rooms (3D scenario means that I will start placing characters inside the scenes)
Empereor slaves delivery: Changed the way you get new slaves from the Emperor. Now you don't have to go through the main storyline, and the Emperor will call you once certain days are reached to tell you that you can unlock a new girl to enslave her. The new alert system will be very helpful here.
Improved Performance: Loading times should decrease.
Bugs & Fixes.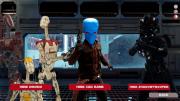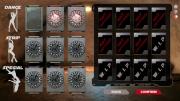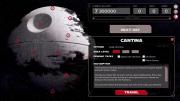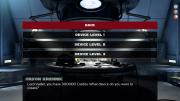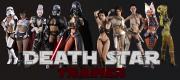 [Write if you have questions]