Tags:

adventure

,

Big Tits

,

character creation

,

corruption

,

fantasy

,

Gay

,

Lesbian

,

rpg

,

savin

,

trans

,

trans protagonist

,

transformation

,

virgin

File size:99 Mb

Pages:0Views: 1506

Posted by:

admin




Date: 2019-09-15
Censored: No
Version: 0.2.15
Language: English
Overview:
There are many, many worlds.
One, called Mareth, was perhaps the heart of them all. Cracks in the space between worlds, called portals, all seemed to lead there. Many portals led to Mareth, but none left it.
One sacrifice came from the village of Ingnam. This so-called 'Champion' was but a pawn in the village elders' long plot to extend their lives, but the Champion escaped her fate by beating back the demons' minions waiting on the other side of the portal, and set out on a one woman crusade to bring an end to the Demon menace once and for all. That was a year ago, and a world away.
You have never heard of a world called Mareth, nor a village named Ingnam. Nearly a year ago, you set off on your own, leaving your former life behind to seek your fortunes on the wild frontier — a year of traveling, exploring, fighting, and surviving alone. You've earned yourself a little coin in your travels, enough to book passage to the furthest reaches of the known world: the Frost Marches.​
0.2.15 Patch Notes:
tani, the new chieftain of the Marefolk, has been added. (Written by SomeKindofWizard)
New Items: Double Pepper and Knotty Pepper, found at and around Pupperidge Farms. You can guess what they do.
Edit: Also Evelyn has a new bust from Moira!
Edit 2: Baad Clover, Carrot Cumpcake, Cinderleaf, Fox Berry, Frostleaf, Glitter Dust, Grottato, and Ring Peach were moved from Ivris's shop to Kavi's, in the Marefolk Village.
New Since the Last Public Patch:
Shiny New Logos!! (Thank you BuntCake!)
You can now masturbate, because apparently the kitty cumslut wasn't good enough :p
New Quest: Talk to Brother Sanders about expanding the church and finding a religious relic of the Storm Goddess…
New Enemy: Hashat the Marefolk Spellhammer (Harvest Valley)
New Events: Orc Gangbang at the Lodge (Orc Camp), the Dream Rings (Hawkethorne) and the Convocation of Mirrors (the Old Forest). Be ready for a real tough fight to get at that one.
New NPCs: Azyrran the Hive Knight (the Old Forest), Kavi the Northern Minotauress (Marefolk Village)
New Item: Hornet Honey.
New Busts: Ahmri, Tainted Witch
New Scenes: Cait Blowjob, several new Brint/Brienne scenes
New TFs: Wyld Wine, Belharran Stew
New SavCo Team Members: Moira and SomeKindofWizard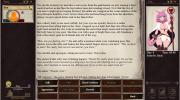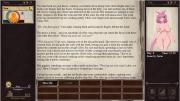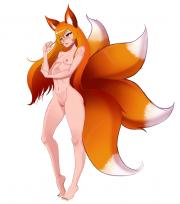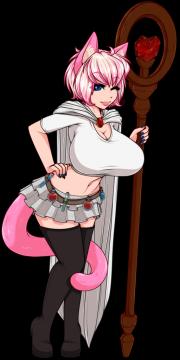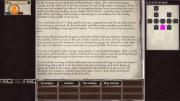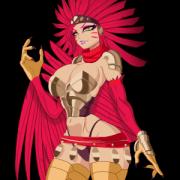 [Write if you have questions]