Date: 20 March, 2019
Version 0.52
Language: English
Censorshipe: No
Card Battle is a deck-building game with a male to female transformation theme. Your goal is to transform your opponent before they can do the same to you. As you transform, your mind will be affected, changing the cards you have access to. Will you stay true to your old self, or embrace your new instincts to gain an upper hand?
0.52:
Bug Fixes:
Fixed Just The Tip increasing your TF rather than the enemies during boss battles
Fixed Down The Rabbits Hole not working during boss battles
Fixed sissy and animal endings not showing up.
Fixed Key Control player thoughts using the opposite of your chastity status
Fixed an infinite loop happening in the help menu
Cards that cost rainbow fixed to count as brains, heart, and sub while in your deck
Fixed Sissy cards not being drawn with Free Entry
Fixed some tooltips
Fixed bug where Prey/Predator/Pet would never appear
At Ascension level 9, fixed second enemy trait not displaying
From now on the name of the HTML file won't change between updates to keep unlocks from resetting.
Card Changes:
Inner Beast cost raised to 15
Lowered cost of single animal payoff cards (Prey, Predator, and Pet)
Changed some numbers in the algorithm that determines when/what animal cards are dealt.
Cards like Free Entry that draw the highest X card in your deck, now have a default card to draw if nothing qualifies.
Cock Flop now preserves sub during boss fights
Rote Memorization cost reduced to 6 from 7
Indecision cost lowered to 3 from 4
Uniform Upgrade cost lowered to 2 from 3
Limp Clitty cost raised to 4, now draws cards equal to your hand size + 2
Locked Away now gives 3 shield and 1 sub (from 2 shield, 2 sub)
Underfoot now gives 2 TF, 1 shield (from 3 TF)
Professional Help and All Nighter switched in the buy order.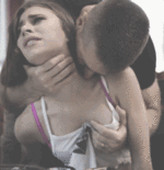 [Write if you have questions]