Tags:

animated

,

Big Tits

,

cosplay

,

dead-end

,

family sex

,

male protagonist

,

masturbation

,

milf

,

oral sex

,

sexy girls

,

stripping

,

titfuck

,

vaginal sex

,

voyeurism

File size:431 Mb

Pages:0Views: 1366

Posted by:

admin




Date: 2019-september
Censored: No
Version: 0.5.5
Language: English
Overview:
A NSFW visual novel of love, lust and getting down to business. You play as a young, unpaid intern trying to make it in the biggest company in the city, Business Inc! You'll not only have to balance your life dealing with your grueling boss Kimberly, you'll have to balance home life with your single-mother roommate Lorraine as well as find other part time jobs with various other bosses to pay rent on time. Along with that, uncover a scandal of dirty lies and kinky corruption as you slowly make your way to the top of the business empire!​
0.5.5
Business of Loving v5.5 – Three's A Party!
Lorraine and Lily have been neighbors for so long, but never got the chance to know really know each other. Perhaps a fateful encounter can lead to some fun for the both of them…
What's New?
9 Lorraine x Lily (x Player) Scenes!
4 New Cosplay Scenes for each girl. Purchase from the PC after completing their routes!
3 new degradation scenes for Lorraine…
As you go increase both Lorraine and Lily's RP, a new route will be unlocked. Keep visiting Lily's garden to unlock it!
New Cheat!
Already played it? Skip it with the new cheat! Located in the cheat.txt file.
OPTIMIZATION!
File sizes have been optimized for a much smoother, faster download.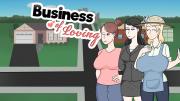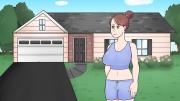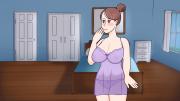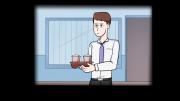 [Write if you have questions]