Tags:

3dgc

,

adv

,

ben987

,

big breasts

,

bondage-bdsm

,

erotic adventure

,

female protagonist

,

kinky

,

kinky college

,

School

,

school setting

,

sexy girl

,

teengirl

File size:383 Mb

Pages:0Views: 1468

Posted by:

admin




Thread Updated: 2019-03-23
Release Date: 2019-03-11
Censored: No
Version: 2019-03-11 Cheater Edition – GitHub Version
OS: Windows
Language: English, French (Partial), Chinese (Partial), Spanish (Partial), German (Partial), Russian (Partial)
Overview:
It's pretty simple and there's no real goal, you play a new student on her first day in a kinky college.
There's lots of things to try and many possible outcomes so be curious and kinky!​
Installation:
1. Download and install Firefox
2. Extract the game files
3. Open Firefox
4. Drag and drop the html file "index" into Firefox's link bar at the top
5. Enjoy!
Cheats:
These are the cheats available from your keyboard in the Bondage College:
1: +1 love for the current girl
2: -1 love for the current girl
3: +1 submission for the current girl
4: -1 submission for the current girl
5: +1 skill level in Arts
6: +1 skill level in Fighting
7: +1 skill level in Rope Mastery
8: +1 skill level in Seduction
9: +1 skill level in Sports
*: Automatically win the current fight or race
*: Remove all restrains locked on you (use it in your main dorm room screen)
+: Step forward 15 minutes in time
-: Step backward 15 minutes in time
A: +1 Armbinder in inventory
B: +1 Ball Gag in inventory
C: +1 Cuffs in inventory
F: +1 Chastity Belt in inventory
G: +1 Cloth Gag in inventory
K: +1 Cuffs Key in inventory
L: +1 Collar in inventory
P: +1 Crop in inventory
R: +1 Rope in inventory
S: +1 Sleeping Pill in inventory
T: +1 Tape Gag in inventory
V: +1 Vibrating Egg in inventory
Please note this is a html game requires a database. You can run this game by opening the html file in Firefox, otherwise you will have to setup a web server.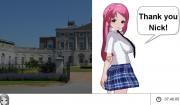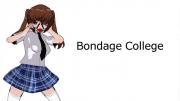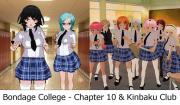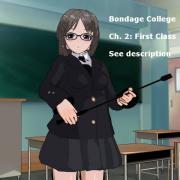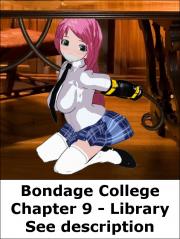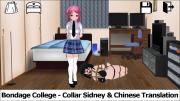 [Write if you have questions]