Tags:

Anal Sex

,

Big ass

,

Big Tits

,

creampie

,

Footjob

,

handjob

,

html

,

masturbation

,

milf

,

oral sex

,

real porn

,

sasuke112

,

school setting

,

simulator

,

text based

,

vaginal sex

File size:1600 Mb

Pages:0Views: 2544

Posted by:

admin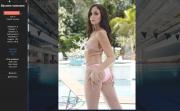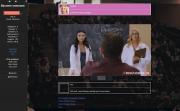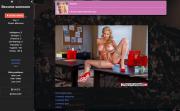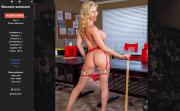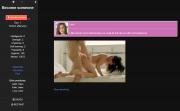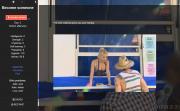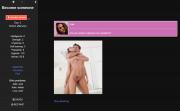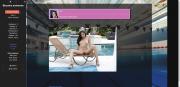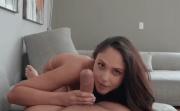 Updated: 2019-04-09
Version: 0.2 (University Path v0.2 global game v0.2)
Language: English
Censored: No
Overview:
Become someone is an adult life simulator game (HTML – Text Based) letting you the possibility to choose a life path that will allow you to meet girls that will react with you depending on your stats. I didn't make it at least for the moment hard to play and you should access porn content (and there is a lot) without too much difficulty. You have a total freedom so it is up to you to decide what you want to do with your life!
0.2:
University
New sex knowledge stat
Depending on your stats some text should be displayed when you enter a place
First girl's dialogs is now different depending on your background and stats
You can now train with Kate at the gym (video is going to change)
New quests !
Scene's videos are now in autoplay
New backgrounds
Quests (NEW!)
3 new big main quests
3 new little side quests
Mall (NEW !)
New gift shop !
System
Inventory system
Background system
Income system
Jobs (NEW !)
You can now look for a job when you're at the apartment from the desk
There are 2 jobs available: Working in a restaurant and work as a private teacher (require 10 int)
Scenes (75 NEW VIDEOS !)
New Jade scene
New Lucy scene
New Kate scene
New scene with both Lucy and Kate
Bug fixed
There were no videos for jade library scene
There were some pictures or videos randomly not showing due to some bad conditionals
Story caption was not showing stats correctly
And a thousand more minor issues
Developer notes:
For the moment only the university path is available but more paths will come with updates.
Note for v0.2:
I'm 2 days late for the release but it's because I encountered some troubles while trying to make the avatar system working. I finally had to report it's implementation so it will come in next update.
700 IMAGES – 263 VIDEOS – 40k words (100 word pages)
[Write if you have questions]