Tags:

adv

,

animated

,

corruption

,

erotic adventure

,

family sex

,

handjob

,

male protagonist

,

reinbach

,

sexy girl

,

titsjob

,

vaginal sex

,

voyeur

File size:478 Mb

Pages:0Views: 862

Posted by:

admin




Updated: 2019-05-12
Censorship: None
Version: Alpha 0.03
Language: English
Overview:
For about a year and a half now, along with my friend and programmer Kaldonis, I've been working on a proof of concept demo for a game set in the world of my comics. It's been a lot of work to squeeze around our respective paying jobs, but it's also been a ton of fun to put together.​
v0.03 (2019/05/12)
First off, keep in mind this code was rebuilt from scratch, so any previous saves you may have will no longer work.
The code has been reworked to incorporate a day/night cycle determined by when the player chooses to go home and end their day. As of now, the school week goes on indefinitely, but we'd like to incorporate weekends into future updates. Working this in was a big part of why this build took so much longer than we planned, but we think it will help things run much smoother from here on out.
The beginning of Lydia's quest line is now available.
A complete quest starring Kristina has been added.
The character buttons are now animated.
Parker's blowjob scene is now animated.
A second shower scene has been added in the janitor's closet.
Added three new background locations.
Characters now have more to talk about when you click on them.
Two different scenarios play out depending on how you handle Raina's kiss.
Revised the user interface.
A new sexual encounter with Chloe has been added.
Added multiple new comic panel illustrations.
To complete the build, follow Lydia's quest line to the end!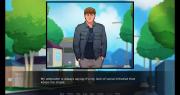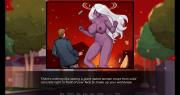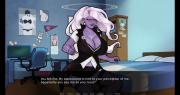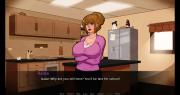 [Write if you have questions]