Updated: 2019-05-17
Censorship: No
Version: 0.4.1
Language: English
Overview:
You will start with a male character living with his sister, during a special night you met an older woman which becomes your girlfriend. You also have a friend (which you can choose the gender) who is the only person that you really trust. As the story goes on, each of those characters will play a part in your transformation.​
v0.4.1
New place: The clinic is available in this game for a while, but I thought it was time to adapt it and make it better. When your clothes are gone and your sister wants you to see a doctor, the clinic will be available.
– Trials: Tuesdays and Thursdays. You can improve or decrease your body parts. The old clinic was either too fast or too slow to improve it and the layout was too confusing, I hope it will work better from now on.
– Work as a "Nurse": The new job. You're supposed to be a nurse, but as you're informed, you don't have the knowledge and neither they're looking for a competent professional. It sounds like a good trap.
– Sperm donor: Need more money? Donate your sperm. Can't donate it? Well, the clinic has another job available!
All jobs will have a promotion, this version adds two of them: One for the Nurse and another for the Housekeeper. Those promotions will play a part in future endings.
– Housemaid promotion: Have you been into the basement? And the hallway? What's next? A new career opportunity.
– Nurse promotion: After working a while and developing the right skills, you'll find a new opportunity in a new career. I'm not going to spoil this.
New paths to the story: 4 new stories were added with different results.
– BF date – Costume party: Is your BF a woman? Try to go to the party dressed as a Witch to have a possibility to interact with her. Is he a guy? Go as Wonder Woman to have a date alone with him.
– Closet with GF: Two new dates were added to the Closet. The rich guy offers a different night to spend with you and your GF. A beautiful redhead can't take her eyes off you, what is she up to?
Work and study balance: I've done a few changes to the jobs hours and payment. Every day you'll have a possibility of spending 8 hours to make money and "study" your profession.
Hours working and studying:
– Web design: work 3h, course 4h, study at home 1h
– Housekeeper: work 4h, clean house 4h (you can also increase it with a few sister's tasks)
– Personal: work 3h, course 4h, study at home 1h
– Makeup: work 4h, study 3h, study at home 1h
– Nurse: work 6h (it's the only job which increases the job's skill while working), study at home 2h.
Money per promotion:
– Web design: 4 / 7 / 12 / 18 $
– Housekeeper: 4 / 8 / 13 / 18 $
– Personal: 4 / 7 / 14 / 18 $
– Makeup: 4 / 8 / 13 / 18 $
– Nurse: 8 / 10 / 14 / 18 $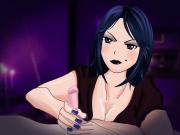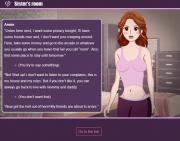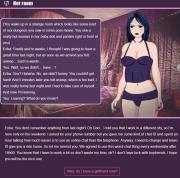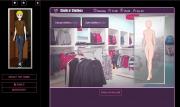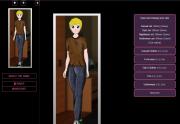 [Write if you have questions]