Tags:

ahegao

,

big dick

,

Big Tits

,

bukkake

,

corruption

,

creampie

,

demon girl

,

futa

,

Harem

,

Lesbian

,

masturbation milf

,

monster girl

,

ntr

,

Nun Ya

,

oral sex

,

paranormal

,

point & click

,

protagonist

,

religion

,

sandbox

,

sex game

,

trans

,

transformation

,

vaginal sex

File size:1390 Mb

Pages:0Views: 3898

Posted by:

admin




Updated: 2019-06-18
Censored: No
Version: 1.05 Final
OS: Windows, Linux
Language: English
Overview:
You're the descendant of the infamous occultist Aleister Crowley, and coincidentally you also have a fetish for the occult. So when you came across an old bookstore that claimed to have a book that was reportedly given to Aleister Crowley by a powerful demon lord. With that kind of backstory you could not help but bring the book home with you and peruse it's contents in the security of your own bedroom. While reading one of the spells, (Which as a side note: was so easy it almost made you think the whole book was bullshit.), you didn't even realize that you were no longer alone in the room. What started out as a morbid curiosity will end in an erotic encounter that will leave you irrevocably changed forever.
Changelog 1.05 Final
Bugfix:
Fixed Anatomy of a demon quest not leaving active quest.
Changes:
Changed Dissolve from 1.5 to 0.5.
Added three and six hour time skips.
Remade the quest log and triggers to make the progression linear.
New Content:
Added a renaming feature to the laptop.
Added threesome scene with landlady and older roommate in lounge.
Added Threesome scene with landlady and older roommate in landlady's bedroom.
Added Morning scene with Landlady in main bedroom.
Added threesome scene with Delyla.
Added dialog to the dream sequences.
Added World Map.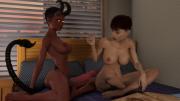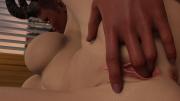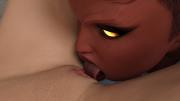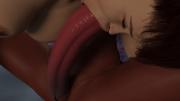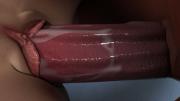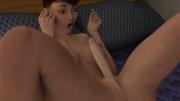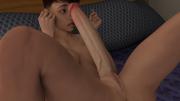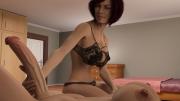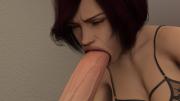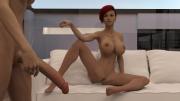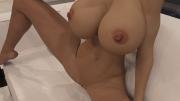 [Write if you have questions]