Tags:

bfrpg

,

big breasts

,

elf girl

,

elves

,

erotic

,

male protagonist

,

monster girl

,

monsters

,

renpy

,

rpg

,

text based

,

threshold

,

visual novel

,

witch

File size:411 Mb

Pages:0Views: 959

Posted by:

admin




Date: 2019-05-27
Version: 20.2a
Language: English
Censorshipe: No
Monster Girl Dreams is a text based BFRPG made in Ren'Py. (The BF stands for Battle Fuck.)
In Monster Girl Dreams you play as a male adventurer, freshly graduated from the adventuring school, Adventum!
Now you must venture across the home continent of the monster girls, Lucidia, in an attempt to get rich, or get fucked into submission trying. Also defeat the Demon Queen. Maybe.
At the start of the game you create your character and define their combat stats and weaknesses in a point buy system, and must choose at least one fetish for the monster girls to exploit with their temptations.
Gameplay functions similar to many standard turn based rpg games, but you utilize numerous sex techniques to defeat your female opponents, all while not trying to give into the enticing pleasures they offer.
Monster girls will have an array of status effects and temptations to throw at you, as well as the ability to put you into multiple sexual stances. They will probably also use their numbers to pin you down and fuck you silly!
But you'll be able to get the edge of your opposition by leveling up and choosing perks to help define your play style as well as equipping various items to boost your sexual powers even further, or to help make up for a weakness.
Or you could just say screw that, running forward without any planning, and get ravished into unconsciousness by the lewd monster girls.
You can also spend time getting immersed in the games whimsical setting and (usually) upbeat tone as you get to know some of the monster girls.
v20.2a changelog:
Art
-Nara now has art by Nickbeja.
Fixes
-Fixed a name display issue in Ancilla's events when it was supposed to display ???, and when the imp is sometimes referred to as a blue slime.
-Fixed a crash in combat from the buff/debuff changes that reported canGetBuff not being assigned yet.
-Fixed an issue with music looping in combat when the song starts partway in.
-Fixed Ancilla's relaxation services looping back to the service menu instead of the area menu.
-The 20 allure option in one of Ancilla's cleaning events, now actually requires 20 allure.
-Fixed an option her cleaning events throwing you back to town.
-Fixed a line display issue with Shizu's bowing the mountain menu.
-Added a new short conversation to Lillian about her good luck charm, if you somehow manage to lose it, she will give you a new one with this convo as well. Let me know if anyone figures out how this can occur in the first place.
-Redid how defeating Sofia the first time you meet here (pre-allure sigil) plays out to avoid bugs and stuff.
-Fixed an issue that allowed the initial run of the forest dungeon to be repeatable?
-Fixed an issue with how the clouds were displaying on the world map.
-Fixed a crash related to putting enemies to sleep.
-Fixed a crash related to luck or allure stat check rolls.
-Fixed a bug that could cause some stat effecting skills to permanently lower your stats.
-Sofia no longer uses her counter attacks when stunned or restrained.
-Fixed an assortment of typos and grammar errors with special thanks to those in the discord server.
Save Integrity: Good, probably. Make sure to load your old save in town!
Mod Integrity: Goodish. -Reminder to manually update your save in options while in town, if you want to use an old save when you add mods.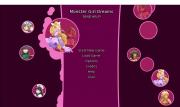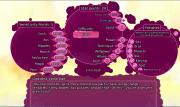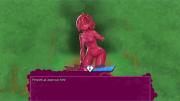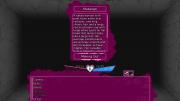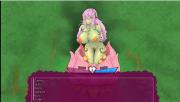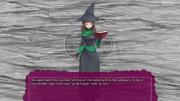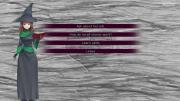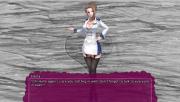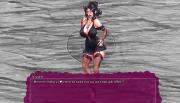 [Write if you have questions]