Tags:

all sex

,

anal

,

animation

,

big boobs

,

corruption

,

magic

,

male protagonist

,

masturbation

,

parody

,

point & click

,

porn parody

,

sad crab

,

School

,

school setting

,

Sex Toys

,

Sexual Training

,

trainer

,

Uniform

,

vaginal sex

,

visual novel

,

voyeurism

File size:630 Mb

Pages:0Views: 25728

Posted by:

hitman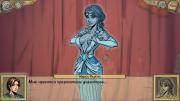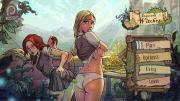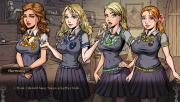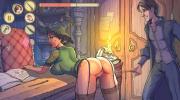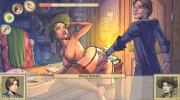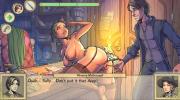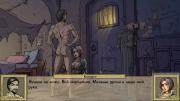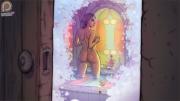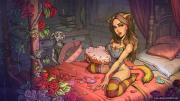 Date: 2019-06-01
Language: English, Russian
Version: 0.3f
Censored: No
Amazing and at the same time, a strange story was told to me by an old acquaintance by correspondence. He told me of the time when he was nothing but a simple guy, yearning for a young female flesh. But due to the thunderstorm of events, in which he was cast, he found himself at a disastrous end. His birth was shrouded in mystery, and his goals were that of a simple man. His youth could be the envy of all. But to live through his destiny and bear the entirety of it, is even beyond my power.
He will recite you a tale about the students who changed his life. And many women who he met, and how they have changed his fate.
We are about to take an endeavor into a magical world, that has not seen a wild debauchery since the fall of the Bewitching Guild.
The old magical school, that above all valued purity and chastity. And we also hear about a young doctor, who grew tired of old witches, and who dreamed of young and innocent witches. Many familiar characters will meet us there; some of them will take on roles you would have never expected to see them in. Child's tale transform into the one for an adult. You have never seen them like this. What was hidden or held back from the inquisitive, but naive child's mind, will be revealed with most obscene details…
Chengelog:
Added new Ginny Quest line, with additional minigame, sexual scene (More will be added to the scene in 0.4a)
Converted the entire game internals to english as the native language, this will allow additional languages supported going forward and speed up development
Added peeking on all main girls.
Added additional main story progress on commissar positions with all 4 girls
Added a new mini-location (zoomed in office table), to allow new interactions with the girls
Redid every translation because we flipped the internal text.
Added many dependencies on stats
Adjusted stats to make the grind less-so (we hope)
Added additional easter-eggs with Ginny (you'll have to look for them)
Added emotions in many places where they are missing (still have much more to go)
Fixed Ginny to not be broken if you lose the key, you can get to it in chapter 5
Updated the abilities buttons layout and issues with beta buttons
As noted above, Diary for Ginny is now decryptable, you will have to play her mini-game first
Added logic to corral player to the right path in chapter 5
Added additional riddle questions for Nola
Added chapter 5 objectives (YAY!)
Made it so you can buy pills from Snape, removing the hard limit set
Added hinting for most menus (it tells you what the level requirement on the stat is)
Fixed many many bugs
Probably added just as many new ones!
[Write if you have questions]