Tags:

all sex

,

Anal Sex

,

bad kitty games

,

bdsm-bondage

,

big breasts

,

double penetration

,

dp

,

erotic adventure

,

erotic content

,

fantasy

,

group sex

,

mind break

,

nomoshing

,

oral sex

,

rpg

,

sexy girl

,

titsjob

File size:512 Mb

Pages:0Views: 1132

Posted by:

admin




Update date: 2019-04-10
Version: 0.39.8
Language: English
Censorship: No
Harem Collector is an open-world hentai RPG where you play as a destitute adventurer who is nonetheless convinced that he is the greatest Hero of the land. When an unexpected windfall comes his way, our Hero chooses to seek out his dream- obtaining a harem of 151 slave girls to attend to his every desire (because 151 is a sacred number, of course).
Change Log 0.39.8:
-You can now complete the "Stranger Things" quest by exploring the crater at the extreme left side of the main map!
-You can also complete a new quest by talking with Jakuhl in the elf village after completing "Are You Afraid of the Dark?"
-The Southport item shop is now for sale… and that means you get to meet new harem girl Miri!
-Larelle's chat dialogue is COMPLETE as of the current version. She comments on all 28 possible other harem girls, 51 quests, has a short series of personal conversations and explains all her skills and spells.
-Lilac and Violet now have personal things they will share in their respective chat menus if you ask.
-After so long asking, I've finally implemented the Delish Candy Co. Headquarters in Westcastle, intended as an extreme late-game or post-game investment. But some of you might NG+ your way through or figure out how to min/max your way there. Either way, there are more benefits to this investment than just extra cash flow- enjoy finding out!
-On top of the full art sex scene with Miri, there are also four new text-only sex scenes, including a solo scene for each of Lilac and Violet, a 4p scene with Chimei, Larelle and Kyrie, and a special "other" scene that's a bit of a secret.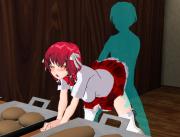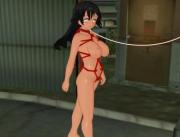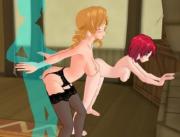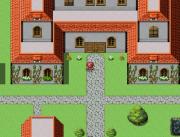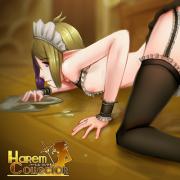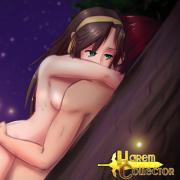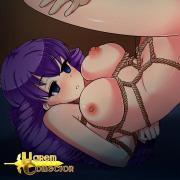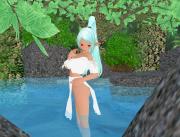 [Write if you have questions]