Tags:

3dcg

,

all sex

,

Big ass

,

Big Tits

,

crazybat

,

erotic adventure

,

family sex

,

female protagonist

,

forced

,

groped

,

handjob

,

Humilation

,

Lesbian

,

old man

,

pervert

,

rpg

,

School

,

sexy girls

,

teacher

,

voyeur

File size:1016 Mb

Pages:0Views: 15757

Posted by:

hitman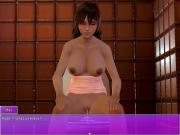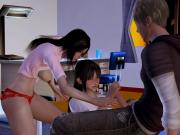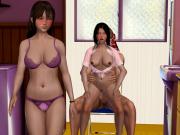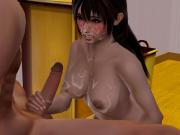 Updated: 31 March, 2019
Version: Version 0.92
Language: English
Censored: No
Info: The game is an sandbox(ish) game in which u play with May. A student in an unnamed city. Overall idea is to create a slow corruption type of game.
I have been working on this since beginning of November 2016
This game has been inspired by Valentina Story. Which gave me the inspiration in using Illusion's SBPR for the pictures in combination with RPGmaker Ace.
Since i have no skills to draw or enough skills for properly make use of DAZ3D yet.
Release notes 0.9:
New/added:
Mostly bug fixes and some changes/optimizations:
– Know Issue's:
Some user have reported that May gets stuck in bed right after the 4th pantie steal event.
It seems RPGmaker skips part of the code when that happens. I haven't been able to reproduce this with any of my own saves.
I have no clue nor a solution yet what causes this. I suspect using cheats in combination with older (0.5) save game might cause this.
Workaround is to use one of the provided save games.
ADDED:
-Around 190+ CG have been added (inc 2 animations). Total CG count for V0.9:1663.
-Added new event involving the Janitor.
-Added 2nd event during gym instructor job.
-A New outfit had been added included a small event.
-Added a new teaching assistant event.
-Added a new job for May+ several small events.
-Added a new stage to the webcam event. (You'll Need to play it several time to see all content!)
-May will now get dressed automatically when she wakes up. It's still possible to use the dresser.
– Following events are now made compatible with May's new outfit:
-Going to the toilet at college.
-Masturbation at the college toilet.
-Event during class. (Only on Monday for now….)
-Breakfast in the morning.
-Teaching assistant events have been added to the recollection room
-Janitor events have been added to the recollection room
-Gym instructor jobs events have been added to the recollection room.
-Gina sleepover event has been added to the recollection room.
-Added a very basic items which displays May's sex stats. (They are not 100% accurate yet!)
If you're using an old save pull the lever in May's room to receive it!
Changes/Improvements:
-Replaced 5CG for Toilet masturbation event at college for the 2nd outfit (Bush variant)
-Replaced CG+ added 1CG for Toilet use at college for the 2nd outfit (Bush variant)
-Slightly reworked the teaching assistants events added 1CG to the first stage of the event.
-Fixed: Wrong picture was show during the 2nd part of the Christmas event.(Bush variant)
-Lowered the lust requirement for masturbation at the college toilet down from 80 to 70 to make it a bit easier to trigger it.
-Removed the nickname question from the webcam event and added an option to the webcam events menu to change May's nickname.
More option will be available bases on May exhibition level
-Reworked the shame level at which several events are triggered (Massage/Dinner events/weekend at Gina/Teaching assistant) (see guide for details)
-Quest log was updated/Expanded.
-Combined music box and color box items into one item called settings.
[Write if you have questions]